One of the biggest challenges that content marketers and blog owners face is trying to get readers to their content. We asked top bloggers and content marketers the following question: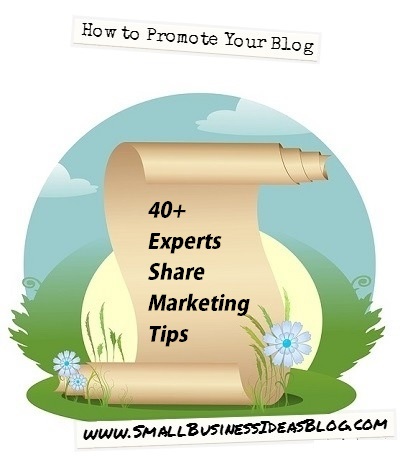 Name something that most bloggers and content marketers can do to improve their effectiveness when promoting their content.

Social Media
–Carol Lynn Rivera
–Jayson Demers
–Ian Cleary
–Ana Hoffman
–Adam Connell
–Jimmie Lanley
–Peg Fitzpatrick
–Cynthia Sanchez
–Melonie Dodaro
–Mike Allton
–Cendrine Marrouat
–Mitt Ray
SEO Experts
–Brian Dean
–Joost de Valk
–Jason Acidre
–Rae Hoffman
–David Leonhardt
–Neil Patel
–Bill Sebald
–Eric Siu
–Larry Kim
–Steve Webb
–Elisa Gabbert
–Richard Marriott
–Venchito Tampon
–Ann Smarty
Affiliate Marketers
–Zac Johnson
Internet Marketing
–Mark Traphagen
–Dan Norris
–Megan Dougherty
–Peter Sandeen
–James Chartrand
–Ryan Deiss
Business
–Mark Schaefer
–James Schramko
–Tom Ewer
–Sophie Lizard
–John Lee Dumas
–James Clear
–Carol Amato
–Chris Brogan
–Gregory Ciotti
Other
–Lindsay Ostrom
–Bill Gassett
Social Media Experts
Carol Lynn Rivera

"To be more effective at promoting your content, you first need to become more effective at promoting other people's content. The internet is a relationship economy. You have to give to get. Very few bloggers or businesses are at a level where they will have their content read and shared if they are absent from the process.
What that means is that you need to be involved in getting to know people – other bloggers and business people, commenters, subscribers, Twitter and Facebook and even Pinterest connections. Everyone. When you build those relationships and when you share, promote and comment on other people's work in a way that adds genuine value, then your presence will be known and appreciated and the sharing will be reciprocated.
When that happens, your promotional reach will increase exponentially because you will have a network of people to help you. You can build these communities on your own or you can join existing communities like Triberr, BizSugar, or even Facebook and Google Plus groups. Then you need to keep growing and nurturing those communities and keep sharing and promoting other people's content.
So I guess the bottom line is that if you want more success promoting your content then you have to stop focusing on promoting your content. Refocus your efforts on others. There's no quick fix. This is definitely a long game, but the payoff is tremendous and I've seen it first hand."
Why to Follow: Carol Lynn Rivera runs Web Search Social and asides from offering online marketing services, their blog will keep you up to date with latest in online marketing news. Their blog is filled with useful tips and practical ideas for bloggers and content marketing specialists.
 

Jayson DeMers
"Find key influencers on Twitter that would be particularly interested in your content. Then, reach out to them with a Tweet and ask them to review your content. This method works especially well if you have mentioned or referenced that influencer within your content."
Why to Follow: Jayson DeMers is the founder and CEO of Audience Bloom, an online marketing agency that helps clients use content marketing and social media to grow their businesses. He has also written for Forbes, Search Engine Journal, Search Engine Watch and other publications and the Audience Bloom blog shares useful information and tips for online marketing.
 
Ian Cleary
"If you run an outreach program to reach out to key influencers in your industry to promote your content it's important to track this outreach.
One great tool for doing this is Buzzstream. When you come across influencer websites you can add and categorize them in Buzzstream. Buzzstream will automatically add in relevant data it can find from the website such as the ranking of the site, number of links and contact details. You can then reach out to this site via email using Buzzstream.
Recording this outreach is essential. If this site does publish your infographic or link to your content then these are good candidates for your next outreach. Or maybe, they'll say not this time. So you can reach out to them again.
Outreach like this is all about being organized and Buzzstream really helps with this."

Why to Follow: Ian Cleary is the founder of Razor Social, a company that offers social media marketing and consulting services. The Razor Social blog is one of the top blogs for social media knowledge and tools.
 
Ana Hoffman

"Your post promotion efforts will be a lot more effective if you build relationships first before asking anyone to share your posts. Saying "Hey, I love your blog – look at this great post I just wrote!" doesn't usually work well."
Why to Follow: Ana Hoffman runs Traffic Generation Cafe, where she shares tips and ideas for online marketing. Ana keeps up with the latest in social media, SEO and conversion, does real experiments to test out these techniques, and is unrivaled in her love and knowledge of coffee. If you need ideas and inspiration for SEO and social media, then check out Traffic Generation Cafe.
 
Adam Connell

"One of the biggest mistake that I see bloggers and even content marketers make is that they don't use the full potential of social media. The truth is that social media is about more than reaching your own followers, it's about putting a strategy in place to reach the followers of your followers.
The next time you share one of your blog posts on social media try tagging any brands or people that you have mentioned within a status update or you could go as far as to actually ask them (nicely) if they'd help share your content – if you say awesome stuff about them, chances are they will be happy to help you. For some further reading, you might find this post useful."
Why to Follow: Adam Connell runs Blogging Wizard, where he shares tips for how to become a successful blogger. Asides from online marketing ideas, he also shares WordPress tools and conversion optimization tips.
 
Jimmie Lanley

"Don't forget to promote older content that is buried on your site or blog. If it's valuable, evergreen content, there is nothing wrong with re-sharing it months later. You have new followers and subscribers who haven't seen it. And existing fans might have missed it or might even gain a new perspective from re-reading it a second time."
Why to Follow: Jimmie Lanley writes about social media marketing and has notable skills in Google Plus and Pinterest in particular. Jimmie's blog shares some great tips for getting the most out of Google Plus and Google Hangouts. There's also other good advice for productivity and blogging.
 
Peg Fitzpatrick

"Pinterest is still widely underused for bloggers. Bloggers should have a Pinterest Business account and utilize the analytics on their pins. Rich pins are also a must for bloggers: http://business.pinterest.com/rich-pins/
When a pin is being repinned, share the pin on Twitter, Google+, and other platforms. Make sure when you add a pin to Pinterest that you have the blog URL in the description of the post and edit to add the URL to the source. Create a great presence on Pinterest with ten boards and spend a few minutes each day pinning something new to Pinterest and repinning existing content."
Why to Follow: Peg Fitzpatrick is an authority on social media marketing, particularly Facebook, Twitter, Pinterest, and Google Plus. If you want to learn about useful social media tools and techniques, check out her blog. There are lots of useful social media tools out there and Peg knows about a lot of them.
 

Cynthia Sanchez

"Pinterest being my favorite site for content promotion I would say that marketers sometime miss the mark when it comes to images that they use. On Pinterest and on other social networks images are often seen in isolation and it's easy for viewers to overlook or misinterpret the image because the message isn't clear.
For example, if an image of a graph is used in a blog post with the title how to increase your traffic in 30 days it's easy to tell what that image is communicating. The viewer has the benefit of seeing a large blog title and knows the context of the site their visiting. When it seen on Pinterest or other social networks it isn't as apparent what that graph represents. The viewer has to make an extra effort to read the text of the pin description to understand it. A simple text overlay added to the image is an easy way to help clarify the meaning of the image to the viewer and can increase click throughs."
Why to Follow: Cynthia Sanchez is one of the top experts when it comes to Pinterest marketing and among Pinterest experts, has one of the most engaged blogs and Pinterest accounts. Pinterest is one the fastest growing social networks and Oh So Pinteresting offers detailed blog posts and podcasts showing you how to get the most from Pinterest. To keep up with the latest in Pinterest news and learn Pinterest marketing, visit Oh So Pinteresting.
 
Melonie Dodaro

"They key to success when creating content for your audience ultimately depends on your ability to provide your audience with value. You must find out what they need, create great content that is packed with useful information and do it regularly.
Begin by surveying your audience. Ask them what is important to them. What do they need help with? What keeps them up at night?
You should also listen to the different questions your prospects and clients are asking when engaged in conversations with you online or offline. You could create a series of blog content just answering the most frequently asked questions you hear.
You can further increase your success by using tools such as Google Keyword Planner to do research on the different keywords and topics that people actually search for. This will help to make sure that you are only choosing and creating content for topics that there is a real demand for. You may also discover topics that you may have otherwise missed out on.
Once you have collected all of this information, you can begin creating content to match the wants and needs you have identified.
Ensure that every blog post or piece of content you share consistently over delivers in terms of both the quantity and quality of the information shared. Make sure that you always share solid information that your audience can take and use right away. Take the time before you publish any content to make sure that it has undergone a thorough editorial review process. It is hard for your audience to take you seriously when your content and blog posts are full of errors.
Finally, be consistent. Your audience is busy and if you can't find the time to offer regular, helpful content, they will find someone else who will."
Why to Follow: Melonie Dodaro is the founder of Top Dog Social Media, a prominent social media marketing agency and is particularly well known for her LinkedIn training. The Top Dog blog also shares detailed tips, tools, and information for social media marketing.
 
Mike Allton

"One of the key mistakes that I see many businesses and marketers making is to treat social networks like advertising mediums. They're not. Blasting links to your products or services or even blog posts to social media isn't marketing – it's spamming. Instead, bloggers and content marketers should be using social media to network with peers and colleagues – influencers – and working to cultivate real relationships with both them and interested readers. New blog posts should be shared with the intent of actually sharing and starting discussions, rather than the expectation that just because you posted a link that means I have to click on it.
Google+ is a great place to see this in action, as some of the best, most effective, bloggers and influencers use the platform to invite conversation and engagement. They'll introduce their blog post topic and share some insights or questions, and let followers take it from there, rather than just dumping links."
Why to Follow: Mike Allton is the founder of The Social Media Hat and a well known social media consultant and coach. The Social Media Hat covers a variety of topics including SEO, social media, blogging and tools.
Cendrine Marrouat

"Remember that it's not about you, but about your audience. Give them a good reason to read your content. So, instead of dropping a link and leaving, take the time to craft an introduction for the piece you are about to share.
Another important thing. Every social network serves a specific purpose. You cannot promote your content on Google+ the way you would do on Facebook. And Twitter is certainly not the same as LinkedIn. Members of your audience expect you to be aware of that.
Finally, don't forget to monitor mentions of your company, name, and blog. Acknowledge those who take the time to support you, and respond to comments."
Why to Follow: Cendrine Marrouat is a social media author and coach and has been blogging since 2005. Social Media Slant is her newest blog where she shares practical tips and updates on news and changes in social media.
 
Mitt Ray

"One of the best ways to promote content is to add many images. Images not only make your articles more pleasant to read, but they can also help drive a lot of traffic from sites like Pinterest and Facebook. To drive traffic from Pinterest, add a cover image at the top of your blog posts.
Make sure you add the title of your blog post on the cover image. This can help the image get more repins which in turn will drive more traffic. To get the most attention from Facebook add one image with the minimum dimensions of 560 X 292 Pixels to the blog post. This will ensure that the large thumbnail is displayed when someone shares the link to your blog post."
Why to Follow: Mitt Ray is an accomplished blogger and writer who runs Social Marketing Writing, where he blogs about combining social media marketing and writing. Social Marketing Writing contains a wide variety of topics including blogging, online marketing and freelancing.
 
-Back to top
SEO Experts
Brian Dean

"Invest in your content's design.
Remember that most people that you outreach to are very, VERY busy. That means they won't read every single word of your content. So the better your content looks the better response you'll get.
You don't need to invest thousands to make it look great either. Even custom images like Brian has on his posts is enough to stand out".
Why to Follow: Brian Dean's Backlinko is one of the few blogs that I subscribed to on the first visit – the SEO content is top quality, detailed and easy to follow. With Backlinko, Brian has proven that you don't have to blog for years to get traffic and recognition for your site. Asides from being a thought leader in SEO, Brian is also a professional when it comes to building professional relationships with others.

Joost de Valk

"Actually giving a damn about what people search for in relation to your products and services. Writing awesome content is nice, but not doing proper keyword research upfront is probably the most common mistake I see."
Why to Follow: Joost de Valk is most known for WordPress SEO plugin (which we use on this site) and also runs a great SEO blog at Yoast. Asides from the popular WordPress SEO plugin, Yoast also offers themes and consulting services. If you want to learn more about WordPress SEO in particular, then check out the Yoast blog.
 

Jason Acidre

"Start with the low-hanging fruit – people who have already shared or linked to the similar content from your competitors. Reach out to them and let them know about your content (use Topsy and Open Site Explorer to find them).
You'll have better chances of getting them to see your content, since you're already sure that they're really interested about the topic. But it's very important to ensure that the quality of your content matches or exceeds the content from your competitors (to increase the likelihood of getting more people to share your content). You can also check this guide I wrote a couple of years ago on how to effectively do this type of outreach."
Why to Follow: Jason Acidre runs a popular SEO blog called Kaiser the Sage, where he shares actionable tips for effective SEO. His post include detailed tutorials with screenshots and other useful ideas. Visit Kaiser the Sage if you want to learn some tricks and new ideas for SEO.
 

Rae Hoffman

"IMHO, one of the biggest aspects of effective blog promotion needs to occur before you ever publish the post. You have to ask yourself:
Am I solving a problem for a specific audience?
Am I providing a value add to a specific audience?
Does this provide entertainment for a specific audience?
Does this provide a unique and intelligent discussion, debate or take on a topic relevant to a specific audience?
Are there 10 other articles just like this and if so, what will be your point of difference with yours?
If you can't clearly answer one of those questions with a yes – and tell me exactly who that audience is – your promotion is going to be less effective. My agency offers content marketing services and my entire team knows that before they pitch any article to me for a client, they have to be able to answer one of the above questions with a yes, in detail, before I'll give a green light for it to be created.
Knowing who you're targeting with the post is instrumental to promoting the post to them (and being sure your post does one of the above is instrumental to that audience "caring" about the post). Successfully promoting content is a lot easier when you are promoting awesome – and targeted – content.
Once you know who you're helping or adding value for, then you need to reach out to those people. But remember to only ask for someone's time to read (and hopefully share or link to) your content if it's epic. People are busy – so make your first impression when you get someone's attention (as a result of strategically attempting to get it) count. And the more epic the piece, the more research and the more work I'll put into promoting it."
Why to Follow: Rae Hoffman, AKA Sugarrae, is CEO of PushFire – a digital marketing agency. Asides from SEO knowledge, Rae also shares insights into entrepreneurship, other online marketing tips and her unique perspective and view points.
 

David Leonhardt

"The biggest gap I see between what bloggers do and what they could be doing is in the images – far too many blogs use stock photography because they won't take 20 minutes to create an original picture that stands on its own (not just a title image). . By way of example, at http://www.seo-writer.com/reprint/top-content-marketing-tips.html you can see I made a title image and a matching sharable image.
It's not just for Pinterest, but also for Google Plus and Facebook and even Twitter (Have you seen the proposed new layout of Twitter?) And I have noticed Manteresting and Gentlemint also sending more traffic lately"
Why to Follow: David Leonhardt runs seo-writer.com and is a veteran when it comes to SEO and marketing with content. His blog has been around since 2007 and provides practical and up to date information and commentary on what is going on with SEO and online marketing today.
 

Neil Patel

"Most bloggers tweet the same piece of content multiple times. The reason being is that not all of your followers won't see your content so tweeting and sharing it multiple times helps increase your overall traffic."

Why to Follow: Neil Patel is one of the best content marketers that I know of and was doing content marketing long before it became a buzzword. His site Quicksprout is a resource that even the top online marketers can learn from, containing comprehensive guides on SEO and other online marketing topics. He is also the co-founder of popular Analytics tools like Crazy Egg and Kissmetrics.
 
Bill Sebald

"The best way to promote content is obvious, but not often done for some reason. Usually it's a scattershot approach – sprinkle it here, there, and anywhere you can get to. But, normally nobody notices. Everyone does that, and it is just too noisy. For our clients we make a list of targets to share our content. Hopefully we can turn them into advocates. We created what we call a "client firehose," which gives us great insight into who similarly publishes the stuff we create, and others who have a general interest in content like ours. It's a mix of Mention.net, Google Alerts (which has been sorely lacking lately), social listening tools like Social Mention, plus Fresh Web Explorer, and some other cool tricks we've created with RSS, mostly compiled through IFTTT, and dumping into something like Evernote or Feedly. Pretty quickly you get a good sense of who the people are you should know. This works well with link building and content inspiration too, I might add.
Not unlike someone in PR, it helps us build a rolodex that we can refer to later. We do scattershot too, because it's usually as quick as hitting "publish" on Buffer or some paid stumbles, but the big wins come when you can get someone who has an audience to bond with what you created."

Why to Follow: Bill Sebald is one of the founders of Greenlane SEO and also an active contributor to Moz. Greenlane SEO services clients in the Philadelphia area and has been around since 2005.
 
Eric Siu

"The most effective thing is taking the time to build real relationships and not trying to 'network' your way to acquire as many links as possible. Real relationships tend to scale better and you get better results in the long term."

Why to Follow: Eric Siu is CEO of Single Grain, a digital marketing agency in San Francisco. He also has his own blog called Growth Everywhere, where he interviews other successful business owners.
 
Larry Kim

"Try focusing on big, trending topics. It's easier to get bloggers and journalists to write or share information containing an interesting new angle on something that was already at the top of their mind. For example, Matt Cutts recently announced that they built a version of the Google search algo that didn't use links as a ranking signal. That was pretty big news, so we quickly did a post on the Future of Pagerank that got over a thousand shares on social media, around 10k pageviews, dozens of press pick-ups, and even became the subject of Rand Fishkin's whiteboard Friday!"
Why to Follow: Larry Kim is the founder and CTO of Wordstream, which offers PPC management tools. The Wordstream blog is a known resource for keeping up with the latest in PPC and Adwords as well as SEO news and ideas. Wordstream also has some useful free keyword tools.
 
Steve Webb, Phd

"My best advice for improving your promotional efforts is deceptively simple: have a plan.
When most people create content, they have no idea who their audience is, and as a result, they fall into the "publish and pray" trap (i.e., they create content and hope it will magically promote itself).
Don't be like most people.
Before you spend any time on a piece of content, identify your audience. And more importantly, research what resonates with that audience. When you create something your audience actually wants, they will be far more likely to help promote it.
Once you've identified your audience, you should also target a few important influencers (i.e., the individuals that heavily influence your audience) and reach out to them. It's much easier to promote content when you have your audience's influencers amplifying your promotional efforts.
Another important consideration is timing. Ideally, you want to time your content's publication and promotional efforts to coincide with your audience's schedule. Your content will be much more successful if your audience finds it when they are most receptive to sharing, linking, etc.
Finally (and most importantly), make sure your content is actually worth promoting. Even the best promotional techniques can be completely ineffective if your content doesn't provide real value."
Why to Follow: Steve Webb operates Web Gnomes, a company that offers detailed web audits and SEO consulting services. Steve also specializes in developing internet marketing strategy. Be sure to also check out the Web Gnomes blog to learn more about SEO and online marketing.
Elisa Gabbert

"Number 1: Write a better outreach email:
Make it personal, e.g. "I thought you'd be interested in this because you wrote about XYZ last week (great post by the way!)" or "I was inspired by your recent discussion of XYZ and linked to it my response, would love to hear your thoughts" etc. This should be genuine, i.e., create content that you think influencers in your space would genuinely be interested in.
Try action-driving subject lines like "Would love your input on this."
Have someone nitpicky read it over for glaring errors and for tone. I've seen probably well-meaning outreach emails that came off spammy or just rude. When those come from someone I don't know I ignore them.
Number 2: Make sure your social button widget doesn't require multiple clicks to complete the share, or use a bare link as a snippet. I've seen some Twitter widgets that just tweet the link without the title or the site/author's Twitter name. Those are the worst."
Why to Follow: Elisa Gabbert is the SEO Manager and content strategist at Wordstream. Her articles at the Wordstream blog include online marketing case studies, the latest developments in SEO/PPC and some intriguing discussion on the direction of SEO.
 
Richard Marriott

"Whenever you post anything on your blog you should always promote your content to the people you link out to with clinical precision.
First, choose the people you link out to wisely. For example, if you have to choose between linking out to a blogger with an inferior resource but who is very active on a site like inbound.org or a Sub-Reddit, choose them over the blogger with a better resource but who's less active in promoting other people's content.
Then, when you email the blogger who's incredibly active on a Sub-Reddit, for example, don't just tell them you linked out to their resource but BE CLEAR in how you PRECISELY want them to help you share it. Don't just say, hope you'll help give it a share around. Instead say, I notice you're a bit of a Redditor and would love it if you'd help post the link on that Sub-Reddit with this title "INSERT TITLE HERE".
This will increase your chances of getting superior types of shares that send huge volumes of traffic rather than just a Tweet or a Facebook like."
Why to Follow: Richard Marriott is runs and SEO and online marketing blog at clambr.com and is proficient at doing expert roundup posts himself. In addition to expert roundups, he has also acquired quite a following over the past year with his unique SEO tips.
 
Venchito Tampon

"Persona outreach
The process is simple. You create personas to describe a group/sub-group of your target audience so you would have an idea of their interests and needs in your industry.
It involves two things:
• Attributes and psychographic of your personas
• Savvines pertaining to their knowledge about link building/content marketing.
For instance, you have your own company and you want to sell mobile phones online. What you will do is to set a persona that can represent an entire group of audience.
For the given example, you might have these personas:
1. John (Techie Grown-up)
Age: 8-14 years old
Interests: Games, apps for mobile phone,
Savviness: Knows a little about the internet (e.g. use of social networking sites)
2. Jenny (All Knowing Techie)
Age: 14-28 years old
Interests: Ebook apps, blogging,
Savviness: Knows how to blog, advanced knowledge about social sites (e.g. able to create a Facebook page or even optimize it for conversions)
There are still other personas that you can create that can describe different groups in the tech industry. "
Why to Follow: Venchito Tampon is one of the SEO Philippines provider and a blogger at Digital Philippines, where he shares some great tips for search engine optimization. If you want to learn more about promotion, you can check out his comprehensive guides about content promotion and link building outreach.
 
Ann Smarty

"I don't mean to be self-promotional but my most effective content promotion tool has quickly become ViralContentBuzz.com (which I co-founded, end of disclaimer). I described one of my older success stories here and the tool has become even more powerful since then. Don't get me wrong it's not one of those automation tool that lets you fake social media signals for just about any article. VCB requires high standards and good content.
The way VCB works, it's one of the most unintrusive ways yo put your content in front of eager social media influencers. And you don't even need to ask them to share your content because they are there exactly for that: They want to share your articles. I've had quite unexpected results with it and I don't promote all my articles there keeping it for my best and most important articles now!"
Why to Follow: Ann Smarty is a well known authority in the topics of SEO and guest blogging. She has co-founded and created a couple of useful tools like Viral Content Buzz and My Blog Guest that make it easier for new bloggers to promote their content and gain new followers.
 
Affiliate Marketers
Zac Johnson

"One of the best ways to improve your blog, services or personal brand is by getting other people to talk about what you offer or do, basically getting as much personal exposure as possible. This can be done through many different ways, such as paid advertising, a guest post, interview or even with your own affiliate program. Of course the ultimate way is to get exposure for free, as that is where the real value is. This "expert roundup" is a perfect example! Brian approached me to provide an answer for today's question, which I gladly accepted — but it also allows me to grow my name and exposure to this audience while also branding myself as an authority and expert in the process.""
Why to Follow: Zac Johnson is a Super Affiliate and blogger who shares his online marketing ideas at Bloggingtips.com. Zac has been making money online for over a decade and is a veteran online marketer.
 
-Back to top
Internet Marketing
Mark Traphagen

Work as hard at building an audience for your content as you do at building the content. By audience here I don't mean just follower numbers on social networks. I'm talking about a dependable base of people who genuinely feel like they have some attachment to you or relationship with you, or who just really like your stuff. Encourage that group, feed them, nurture them. Make them special.
Look at all the people who built strategies based on running up Facebook likes. In many cases, few of those people ever became real "fans." They were never drawn in to the community, so they failed to engage. And now Facebook is throttling down the organic reach of Pages whose Likers don't regularly engage.
You need to own your audience. By that I mean, these are people who would follow you anywhere, who would still care about you and find your content (or you have ways of delivering it to them) even if you got cut off from a social network or it disappeared.
A lot of pundits are fretting right now over a supposed coming "content glut." The content creator who has her own audience will never need to worry."
Why to Follow: Mark Traphagen works for Stone Temple Consulting and also created the Author Rank tool, which approximates the strength of your authorship. Asides from SEO, he is also a leading authority on Authorship and Google Plus.
 
Dan Norris

"1. Email people who you mention and ask them to share it. This sometimes works better than just tweeting it at them because it's more personal and others can't see that you've emailed them.
2. Go back over your most popular posts and add a link to the new article. That will get more traffic going through to the new article.
3. Go back over your email auto responders and mention the new post in there. This won't be a big hit of traffic but it will give you more traffic to the post on an ongoing basis.
4. Just generally boost conversions. The most people on your email list who you can notify when you create a new post, the more traction that post will get. If you can come up with a lead magnet that provides real value and is relevant to your content, your conversions will go up."
Why to Follow: Dan Norris is the co-founder of WP Curve, which offers unlimited WordPress support for a low monthly rate. The WP Curve blog contains lots of great tips for improving conversion rates, WordPress and running a business.
 
Megan Dougherty

"Bloggers and Content Marketers have a LOT of tools at their disposal when it comes to promoting their work – social media, email marketing, guerilla tactics, standing on top of buildings and shouting through a megaphone – there is no shortage of options. Different tactics work for different audiences and different content – and there's only one thing that, across the board, for any blogger or content marketer, will make promotions more effective. If you know your target audience – and I mean, really know them; what they like, what they fear, how they look for information, how they describe themselves – then you have the insight to make promotion decisions that meet them where they are. This is hugely important when it comes to building relationship with them because you're starting from a place of mutual interest and understanding instead of waving your arms hoping for attention.
If you haven't done it recently, revisit your customer profile, or avatar, and see if the assumptions you made when you first created it still apply, or if you need to refresh your understanding of them. Do they still read the same blogs? Use the same social media? Describe their problems the same way? You should keep track of how these things change so you can invest your time and resources into only promotional tactics that will work for them."
Why to Follow: Megan Dougherty is the Education Lead at Firepole Marketing, founded by Danny Iny, which offers training courses in blogging and online marketing. They also have a free blog and podcast with useful tips and advice for online businesses.
 
Peter Sandeen

"Three steps:
1. Figure out what makes you and your content different and better than your competitors and their content. In other words, figure out what's your value proposition.
2. Make sure people who consume your content will notice those differentiating aspects. In other words, focus on the things that make you stand out from the crowd.
3. Focus all your marketing efforts on getting those same aspects across, so people can relatively easily understand why they should pay attention to you and buy your products."
Why to Follow: Peter Sandeen is an expert blogger and online marketer and quickly built his blog audience through guest blogging. His blog reveals tricks and ideas for promoting content and he offers conversion optimization and marketing strategy consulting.
 

James Chartrand

"Blogging tends to be carried out in isolation – you write, you publish, you mention your post on social media, and then you hope people come read.
Unfortunately, that's a little like baking cupcakes in your kitchen and hoping the scent alone will attract people passing by. It doesn't work.
Attracting readers can't be done in isolation or with hesitation. You need to get OUT THERE in the world, in any way you can and in any possible context, so that people see you and hear about you. You need to make sure people know you exist.
There are hundreds of marketing strategies and tactics already out there on the internet, so start by doing some research. Compile a list that includes all sorts of ideas, from crazy-new to proven techniques. Make sure to write down ones that get you OUT THERE, not ones that keep you isolated and creating something new.
Then get pragmatic, practical and action-oriented. You don't have to grow your readership by 10,000 subscribers overnight. You can – and should – focus on small, achievable wins that you can accomplish every single day. In other words, start by adding one new reader, then one more, then one more. Here's how:
Every morning, before doing anything else, grab your list of tactics and strategies, look it over, and ask yourself this: what's the ONE thing I can do today, right now, that can help me grow my readership?
Then go do it. It's that simple."
Why to Follow: James Chartrand is the mastermind behind Men with Pens and has used blogging to successfully launch a businesses that offers web design, copywriting and professional training for aspiring writers. She also offers practical advice, tips, and ideas on her blog to help writers become more successful. If you want to become a better writer, then check out Men with Pens.
 
Ryan Deiss

"The best way to promote your content is to develop a list of people, primarily by obtaining their email address, that you can notify when you publish new content.
This business is all about converting traffic into subscribers and subscribers into customers. The most effective way to convert traffic into subscribers is through the use of a Lead Magnet.
The Lead Magnet is an irresistible bribe that gives a specific chunk of value to a prospect in exchange for their contact information – usually an email address.
The technology is simple — any decent email software can build a form where contact information can be entered and saved for your follow-up marketing.
One goal of the Lead Magnet is to generate subscribers that can be notified via email when you publish new content. But we also make offers to these subscribers.
We cracked the code on "blogs" the minute we stopped thinking of them as blogs.
We don't own blogs. We own media properties and we run them like a publisher.
We create outstanding content and make offers to the audiences we create."
Why to Follow: Ryan Deiss is one of the most respected online marketers of our time and generates millions of dollars from digital training courses each year. Ryan and his team also run Digital Marketer, a blog that gives online marketing tips. To learn more about Digital Marketer, check out Ryan's recent article How We Grew a Blog from Zero to 6 Million.
 
Business
Mark Schaefer

"Have you considered using your blog posts to help people solve problems? It's a subtle but clever promotion technique.
There are thousands of people asking questions on LinkedIn Groups, Quora and sites like Yahoo Answers. Find questions you can answer, then add a link to one of your helpful blog posts as a response. This accomplishes several things:
1) You are leveraging your content in a helpful way
2) You are attracting a relevant new audience and driving them to your blog and
3) These forum answers have a long shelf life, extending the life of your content"

Why to Follow: Mark Schaefer runs Businesses Grow, a blog that provides marketing tips and advice for business owners. He has written several books including The Tao of Twitter and Return on Influence and has over 30 years of sales and marketing experience. If you are looking for both online and offline sales and marketing tips, Mark is an experienced authority on the subject.
 
James Schramko

"Content marketers should segment their email list so they can broadcast email people who like the topic of the new content. The idea is to send email subscribers to the most relevant content possible.
You can tag subscribers based on interest, where they opt-in, lead source and what they buy for example. This will help you identify sub-groups of your main emailing list."

Why to Follow: James runs Super Fast Business, a blog that shares tips on how you can start a successful online business. Asides from offering products and services to help website owners get traffic, they also have a free podcast with over 60,000 subscribers for the do it yourself business owner.
 
Tom Ewer
"Stop automating social media! If you want to make the most of your social media channels, publish your new posts manually to each of them along with an engaging question. Mention relevant people and ask them to get involved in the conversation. Make sure to hang around to interact with those who do respond."
Why to Follow: Tom Ewer writes about his ongoing journey with freelance writing and entrepreneurship at Leaving Work Behind. His willing to share ideas and commitment to his readers have gained him a loyal and engaged readership. Tom's blog is surely a useful resource for freelancers.
Sophie Lizard

"Spend a bit more time promoting other people's relevant content. Your followers will appreciate the extra help and the content creators will be pleased to get extra attention, so it's a win all around, and then everybody's more likely to check out your next piece of content."
Why to Follow: Sophie Lizard runs Be a Freelance Blogger, a blog that shares tips and ideas to help other bloggers succeed with freelance writing. There is also a community forum and paid courses and help if you needed further assistance.
 
John Lee Dumas

Click play to listen to John's tip (about 90 seconds)

http://www.smallbusinessideasblog.com/wp-content/uploads/2014/03/jldumas.mp3

Why to Follow: John Lee Dumas is the founder of Entrepreneur on Fire, a daily podcast that interviews successful business people. His podcast is a great resource for people that commute to regularly that are looking for ongoing business education. He also has a podcasting training course for people who want to get into podcasting as a business and has quickly become a top authority in podcasting.
 
James Clear

"Share your work in more places. If you go through a lot of effort to create good content, then do yourself a favor and share it, re-publish it, and pitch it to more places. Good content deserves to be shared with more people and the best way to do that is to share it in more places."
Why to Follow: James Clear runs jamesclear.com where he shares practical tips for entrepreneurs and business owners. His blog also shares ideas on how to live a healthy and fulfilling life. Although the posts are short, the tips he shares are thought provoking and practical and would be beneficial to just about anyone.
 
Carol Amato

"Get to know who it is you're promoting to in the first place. Understand your target audience's most difficult problem and provide critical information to solve their problem. This will help them and solidifies your position as someone who provides incredible value."
Why to Follow: Carol Amato has a background in entrepreneurship and has been blogging for a few years now. Her posts contain a variety of useful ideas including productivity tips, blogging advice, social media tools, and more. Carol enjoys helping other people and always says thank you when we share her posts.
 
Chris Brogan

"Most bloggers and content marketers need to make their content helpful to their community and not just type something to put it up there. Whenever you phone it in, no one answers. Ask the question, "Is this helpful?" If the answer is no, start over."
Why to Follow: Chris Brogan is a prolific author, public speaker and coach and CEO of Human Business Works. His business experience spans over a decade and he has been featured in media and publications like Forbes, USA Today and the Dr Phil Show. To learn more tips about business, sales, and online/offline marketing, visit chrisbrogan.com.
 
Gregory Ciotti

"An easy way for marketers to better promote their content is to use something I call the "drip technique." We've all seen round-up posts before, but one problem they have is that they take away the opportunity for you the author to share your own opinion. What I like to do is write an original article and gather expert opinions to supplement some of my arguments. In my article on the "New 4Ps of Marketing," I asked four entrepreneurs to share why they thought the 4Ps model might be out of date.
The article was written entirely by me, but those features backed up my opinions and served as a great promotional tactic. Why is that? Because the people I featured shared the article, of course! So the next time you're writing an original piece, grab a few quotes from notable experts in the field. It's a win-win situation."
Why to Follow: Gregory Ciotti is the marketing strategist at Help Scout, a popular help desk service. The Help Scout blog offers practical productivity and business advice. He also runs his own blog at gregoryciotti.com and you may also find his writing on various other sites around the web.
 
-Back to top

Other
Lindsay Ostrom

"I think all bloggers can promote their content more effectively by creating engaging visuals that encourage interaction via sharing, liking, or clicking through to see the content. That could be in the form of awesome photographs or creatively designed graphics included in a post that allow for easy visual sharing. We've found that people can easily consume and will consistently respond to content that has strong visual anchors."
Why to Follow: Lindsay Ostrom runs Pinch of Yum, a popular recipe site. Asides from sharing recipes, she also shares tips for how to grow your own recipe blog along with their income report. Lindsay also operates Food Blogger Pro a membership course that helps food bloggers start their own website.
 
Bill Gassett

"As a blogger once you hit the publish button you work has just begun if you truly want to see a meaningful return on your investment. You can write the greatest article going in your area of expertise but if nobody finds it your efforts can be wasted. We all use social media to increase online visibility but there are certain tools that can magnify your efforts. One of these tools is called Justretweet. Justretweet is a platform where it's members can easily share content to social media channels including Twitter, Facebook and Google Plus. Once added to these channels additional people are able to share it further magnifying your reach. I use the tool quite successfully to magnify my blog content that is published on Massachusetts Real Estate Exposure giving my blog a much bigger reach and online visibility."
Why to Follow: Bill Gassett is a successful real estate agent in Massachusetts and is also very knowledgeable about social media marketing. Although his primary business may be real estate, he has also shared some interesting tips about Pinterest and Google Plus and is an authority when it comes to social media marketing.
 
-Back to top