I've noticed quite a few bloggers doing 2014 reviews and I figured what better way to start of 2015 than to go over the successes of last year and plans going forward.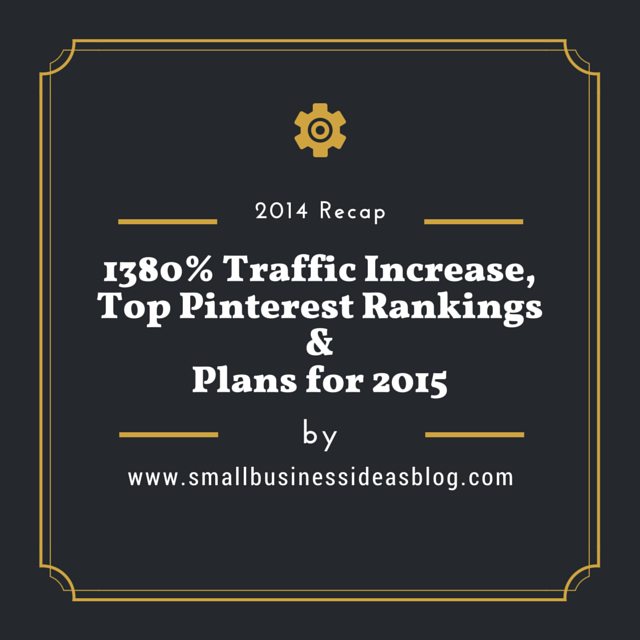 In 2014, I focused on sharing tips and tools that I use to do online marketing for my websites. I haven't talked a lot about my other businesses, so this will give me a chance to go over those a little bit.
Some big wins include an over 1300% increase in traffic to this blog, getting a number one ranking in Pinterest for my e-commerce account and getting a significant traffic increase for My Baby Shower Favors due to cleaning up some duplicate content and other onsite issues.
So here's a quick recap of some 2014 highlights as well as things to work on for 2015.Read More