Update: With some contributions from the SEO/SEM Group on LinkedIn, there are now over 80 tools and ideas on this list.
Update #2: I've updated this post for 2015. The original post contained around 60 keyword tools and ideas, but the updated post now contains over 90. Feel free to suggest any tools that I missed in the comments below.
I started doing SEO around 2005 or so and back then, it was pretty easy. Yahoo site explorer was an awesome backlink tool and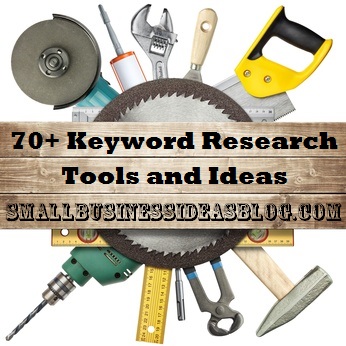 provided a ton of backlink data. Google keyword tool was the top keyword research tool because it provided data straight from Google.
Things have definitely changed a lot since then. Yahoo site explorer is long gone and now Google has made moves to hide keyword data. Many keywords are no longer showing in Google Analytics and many people have complained that Google keyword planner shows very little if any long tail keyword data.
I don't think that Google will ever conceal all keyword data. They will most likely always display high volume keywords so that Adwords advertisers will be able to target them. After all, Google generates most of its revenue from ads.