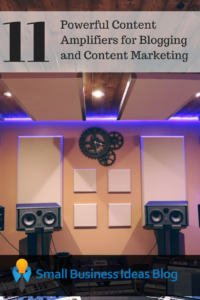 One of the biggest challenges that content marketers face is getting traffic to their blogs. Both content creation and content promotion are time consuming, but necessary steps to get results.
I've noticed that some influencers use certain tactics to greatly increase the reach of their content. I call these "content amplifiers" as incorporating these simple ideas into your content can greatly expand your reach, resulting in more targeted traffic and customers.
This effect is amplified even more as your own audience grows. Below, I'm going to share 11 powerful content amplifiers that influential bloggers are using to significantly increase their traffic and reach.
NOTE: I also republished this on my other blog at Web Developers Etc.