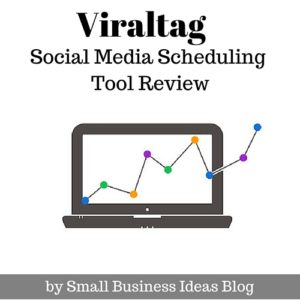 One of the biggest challenges of social media marketing is publishing frequently and consistently on your social media channels. Consistent publishing is important if you want to grow your followers and maintain visibility on social media.
Scheduling tools are a must for social media and in this article, I'll be discussing my experiences with Viraltag, which allows you to scheduled posts on Facebook, Twitter, Pinterest, Tumblr, LinkedIn and Instagram.
Disclaimer: I am participating in a plan that gives bloggers 6 months of free Viraltag for reviewing their tool and there are affiliate links in this post. However, all opinions are mine and evaluations are objective.
What It Does
One of the most important things that you need to do to succeed with social media is to post consistently. However, people are busy and it's hard to be productive if you are constantly on social media.
Social media scheduling tools help us avoid distractions by allowing us to schedule our posts ahead of time.
Chrome Extension
Viraltag has a free Chrome extension that you can install. Just click the button when you are on a page you want to post and you can schedule it from there.
Here's a screenshot of what pops up after you click the button. You can select which image(s) you want to schedule.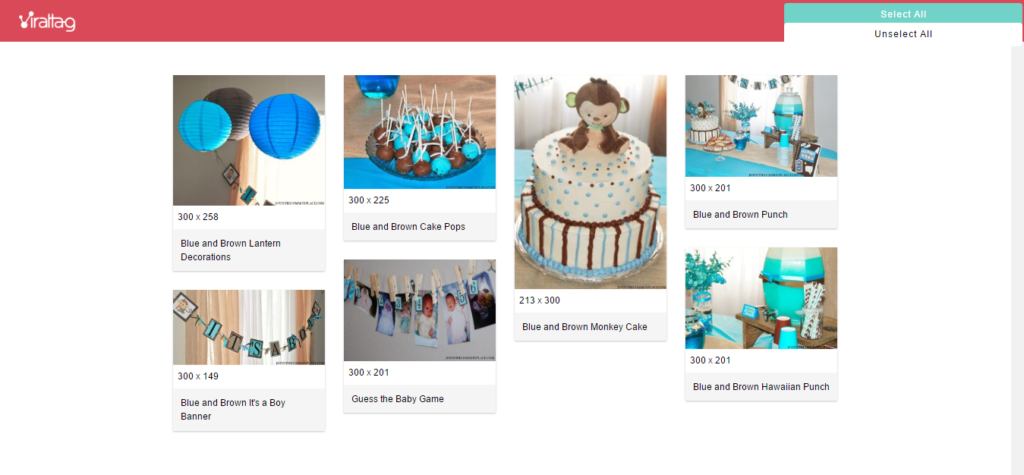 After that, you can pick the channel(s) you want to post to, edit the description and link and then schedule or queue your post.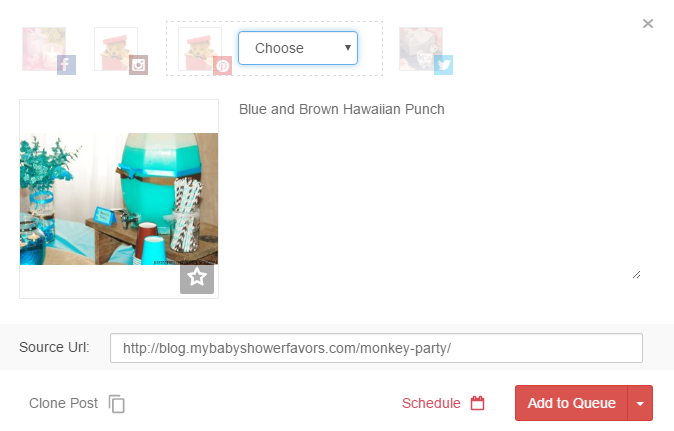 Queue Your Updates
Viraltag allows you to fill up your queue with posts for all of your social media channels, including Facebook, Twitter, Pinterest, Tumblr, LinkedIn and Instagram (semi-automated). You can pick the times and days you want updates to post, similar to Buffer.
Post Scheduling
What I really like about Viraltag is that you can use their calendar feature to schedule the exact day and time you want a post to go live. I can use this feature to schedule multiple images from the same blog post to go live at different times and days. I can even have them post to different boards on Pinterest.
This feature is intuitive and easy to use. You can also bulk upload images and do some image editing if needed.
Post Cloning
If you want to clone a post, you can do it easily by clicking on the clone post button. I used this feature to repeatedly post a giveaway post on Twitter every few hours or so.
Content Feeds
You add your own feeds to the content tab in Viraltag if you use content curation as part of your social media strategy. Just click on the Content tab and then add RSS feeds from your favorite blogs or social media channels.
This feature makes it easier to find and post curated content on an ongoing basis.
Evergreen Content
If you have a lot of content that you want to keep reposting repeatedly, then you'll like the Evergreen content feature. You can just upload all your posts in here and also specify the minimum amount of time that must pass before the post repeats.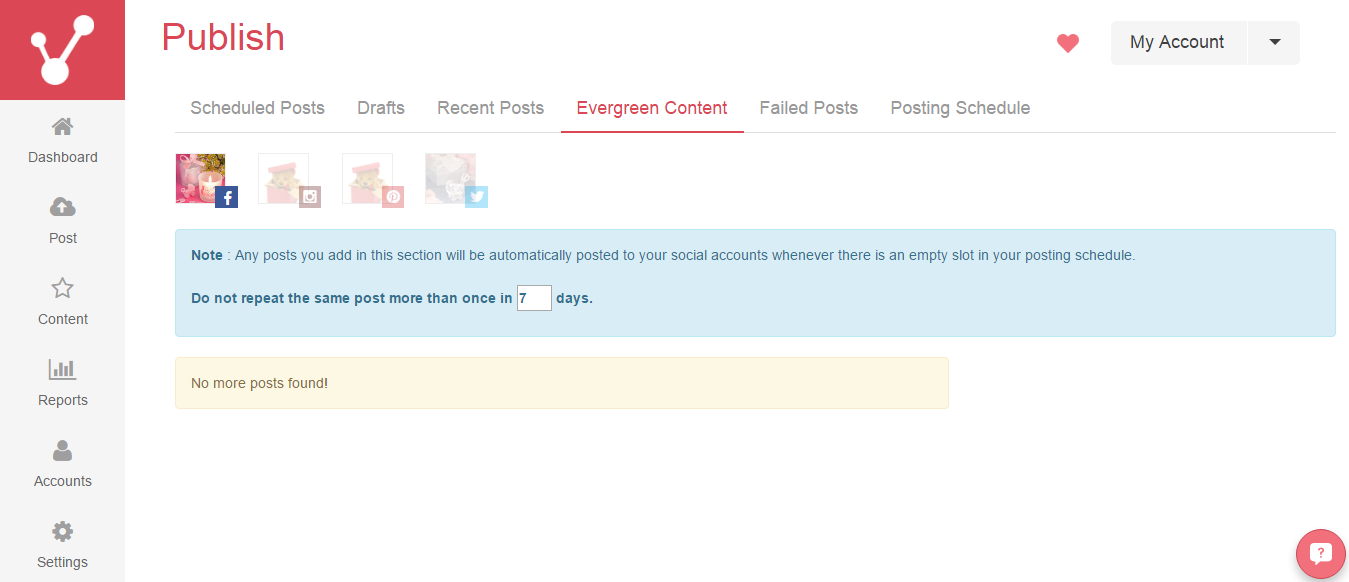 Connect Multiple Accounts
One feature I like is that you can connect multiple accounts and manage your social scheduling under one place. I manage multiple websites and brands, so this feature is very useful if you don't want to have to keep logging in and out of accounts or use multiple browsers.
Accounts can also be managed by multiple users with their higher priced plans.
Other features
Viraltag also integrates with Canva in case you want to create your own images.
It also generates reports for the best times to post for each network for maximum engagement for each network.
If you are encouraging user generated content (UGC), then Viraltag can help you find, manage and license such content.
They also have an add-on that can make your Instagram feed shoppable.
Cons
Although I like Viraltag overall, there are a couple of cons that are worth mentioning.
-Browser extension not available for Firefox
Viraltag has a convenient Chrome extension that makes it easy to schedule content to your social media channels, but unfortunately, they don't have a Firefox extension. Sometimes I like to use multiple browsers when working online, so not having a Firefox extension can be inconvenient.
-Can't do image carousel uploads for Facebook and Twitter
Not too long ago, Facebook and Twitter launched a feature that allows people to upload multiple images in one post. Here's an example of this: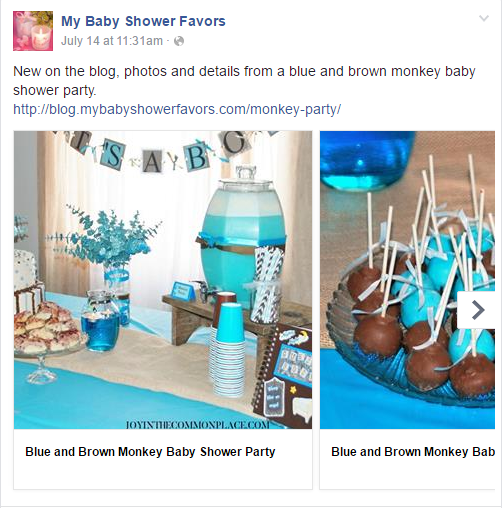 Image carousels can get higher engagement than regular posts because they contain multiple images that a visitor might like. Unfortunately, you cannot upload such posts with Viraltag at this time.
-No direct uploading to Instagram, sends pre-populated post and reminder so that you can manually post in one click
One of the reasons I looked into Viraltag in the first place was for Instagram scheduling. Viraltag allows you to upload images and captions for Instagram, but you still have to use your phone and be around at the actual time to push the post to Instagram.
When the time comes to post, Viraltag will send an alert to your phone and then you can post to Instagram with just a click. Instagram doesn't allow automated uploads anyways, so Viraltag is still a good option for Instagram posting.
Pricing
The cost for Viraltag is $29/month and they also have a blogger plan for $12/month. Premium plans have more features like multiple users and cost more. Check their website because pricing is subject to change.
To Sum It Up
Overall, I really like Viraltag and it's a good option for people that need to schedule frequent updates on social media. It's a paid tool, but is affordable and has a lot of good features. I'm planning on using both Viraltag and Buffer for my social media scheduling. Here's the link (affiliate link) to check out Viraltag if you are interested.
By the way, if you want to learn more about how I grew my Pinterest following to over 10,000 followers, then check out this article. And also read this article for some Pinterest marketing myths to avoid.
What social media scheduling tool do you use? Let me know in the comments below.