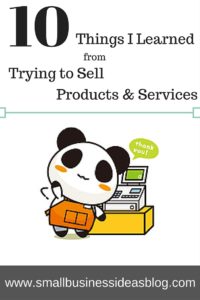 Over the past year or so, I've been playing around with the idea of selling online courses about business and marketing.
I've only pitched one of them to my email list on this blog, but I also created a couple of course on Udemy.
I've been in business since about 2004, but I have to admit that I still have a lot to learn about selling. So that's one of the things I've been studying and experimenting with recently.
Although the course creation approach hasn't done amazingly well so far, I've learned a lot about selling from trying it out. In this article, I'm going to try to summarize a few things I've learned about selling so far.