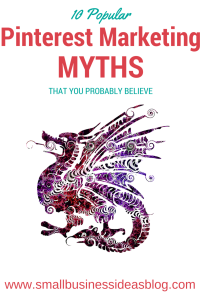 Most people know that visuals are becoming increasingly more important for online marketing.
Studies show that adding visuals can increase views of your content by up to 96%.
But despite all the research on visual content marketing, a lot of people still aren't using visuals in their content or aren't marketing their visual content optimally.
Through the years, I've studied visual content and the channels in which visual content is promoted.
And I've found that there are a lot of myths on how to do use visual content effectively.
Here are 10 Pinterest myths that many people still believe. Are you guilty of believing these popular visual marketing myths?