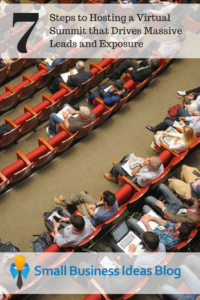 Influence and traffic are two things that online marketers struggle with. Blogging is very competitive and if you've tried guest blogging, social media and other tactics, then you might have found that growing your email list, generating sales and building your influence is a really slow and difficult process.
One of the fastest ways to grow your influence while building relationships with influencers is by hosting your own virtual summit. If you host a really good summit, sometimes speakers will even share the event with their own email list.
In this article, I want to discuss my experience with hosting my first virtual summit, which will launch on October 6, 2017. I called it the Traffic and Influence Summit and the goal was to get successful influencers and business owners to share how they were able to grow their influence.