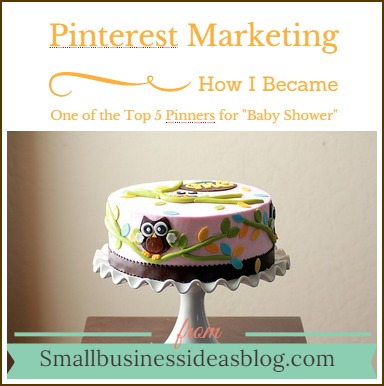 Pinterest has received a lot of attention recently for becoming one of the fastest growing social media sites of all time.
Unlike the original version of Twitter, Pinterest focused heavily on visual content and presenting it in a way that makes it easy for users to discover new content targeted towards their interests.
Pinterest accounts for 25% of all referral traffic to retail sites and generates 4x more revenue per click than Facebook or Twitter. With numbers like these, Pinterest is hard to ignore for e-commerce marketing.
Over the past year, I've been experimenting with Pinterest for My Baby Shower Favors, one of my e-commerce sites and I'm happy to say that we are the #1 or #2 Pinner for the term "baby shower". Rankings can fluctuate over time but over the past several months, we've always been in the top ten.Read More