We provide free tips, ideas, and case studies for starting and running a successful small business.
My Personal History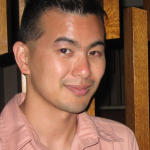 I started working online in 2002 when I got laid off from my first job. I spend two years selling fragrance oils (and a few other things) on Ebay and became a Gold level power seller. It was exciting at first, making a living online, but after awhile I wanted to do something different.
In 2004, I started my own website selling baby shower party supplies by setting up my own Yahoo store. I also set up some content sites through the years and made income with Google Adsense.
Around 2008 or so, I got heavily involved in business automation, hiring, and outsourcing.
I tried setting up some other sites and projects along the way, but have put a majority of them on hold. My most recent business is Web Developers Etc (www.webdevelopersetc.com), which was created to help other people set up and market their websites.
Why I Started This Blog
I started this blog as a means of reaching out and connecting with other business people and aspiring entrepreneurs. I've learned a lot over the years and have far more ideas than I have time to pursue.
I didn't have a background in computer programming or business, but learned as I went along. I've spent a lot of time learning about business on my own and have had the fortune of speaking with and learning from people that ran 8-figure businesses online.
A lot of what you need to know to be successful in business isn't taught in school. Hopefully I can share some useful tips and ideas as well as inspire more people to pursue their goals and dreams.
Newsletter
In addition to the blog, sign up for the newsletter by entering your name and email on the sidebar. In the newsletter, I will do email Q&A sessions, highlight some of the best blog posts each week, and release other content not found on the blog.
What I Write About
Here are some of the things that I will be sharing on this blog and in the email newsletter:
How to come up with business ideas if you don't know where to start
Efficient ways to promote your business both online and offline
How to have the right mindset to dramatically increase your chances of success
Common myths about business that cause most people to fail
Reduce your workload with effective hiring and outsourcing techniques
Also, I want to share some of the ideas I have and things I learn as I experiment with different things. Follow me on: